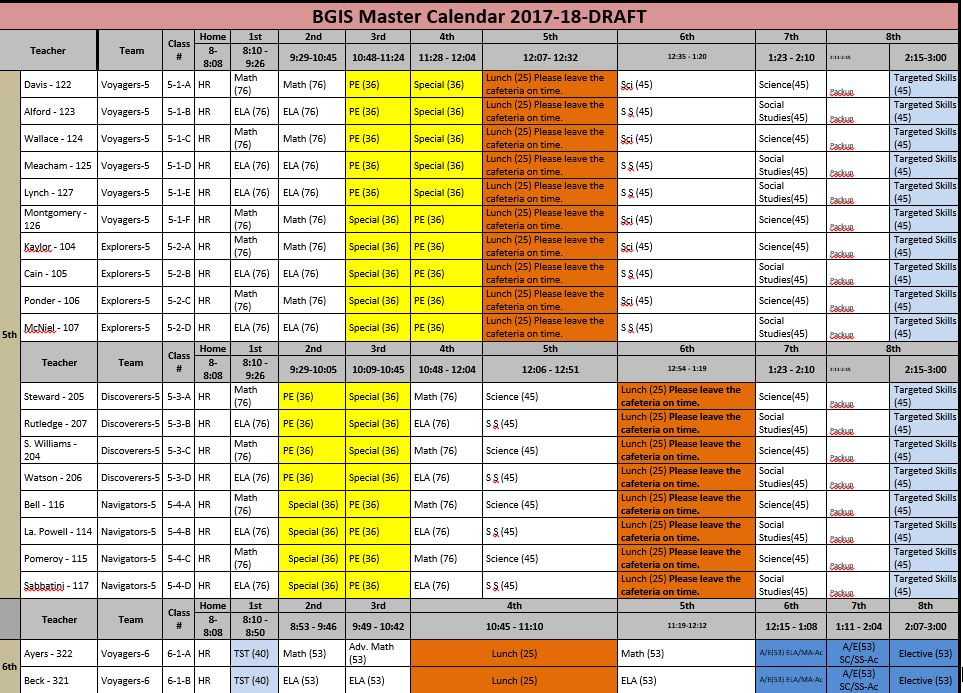 ---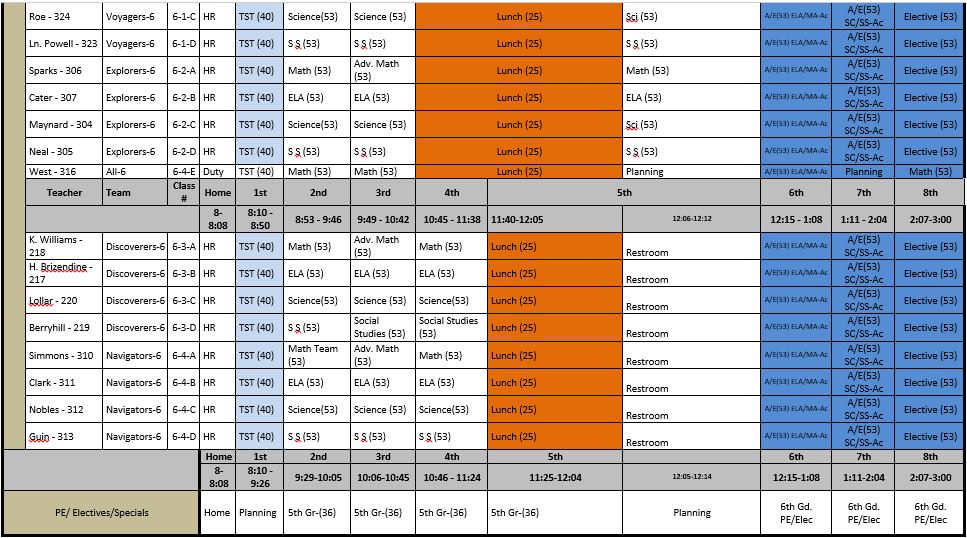 Some terms you may not know.....

Discoverers, Explorers, Navigators, and Voyagers
Click here to find out more about our academic teaming organization and philosophy.

Homebase
During this time, homebase teachers take roll, make announcements, and all students view the daily student-led and produced BUCS newscast.

IDR
IDR stand for "Individualized Daily Reading" - On Mondays, Tuesdays, and Wednesdays, all students participate in a reading class which encourages reading across all genres, driven by student-interests using appropriately challenging texts. There are several components to this reading program, but it may include teacher mini-lessons, reading conferences, silient sustained reading, e-reading devices, and more.

Academy
Academy classes takes place only on Thursdays and Fridays, and are academically-related clubs and activities. Academy classes are teacher-facilitated and student interest driven. At the beginning of the year, all students will choose 10 academies from a menu of over 25 choices. Students will be then assigned to 6 of their selections. Academies topics may include Healthy Living, Boys or Girls Book Academies, Leadership, Newspaper Staff, Yearbook Staff, Digital Photo, Fasion Design, Science Experiments, Community Service, Earthsavers, Computer Programming, Robotics, Debate, Music, Art, and more.

PE
PE is Physical Education. 5th grade students have a forty minute daily PE class and do NOT dress out for PE. 6th graders have a fifty minute PE class and DO dress out for PE.
Specials
Specials are daily elective classes. 5th grade students rotate weekly through four specials - Art, Music, Computer, Library or Guidance. 6th grade students also have the opportunity to be in a 6-week long specials rotation, called "Exploring My Talents (EMT)." These include Art, Music, Drama, Spanish, and Computer. Or, a 6th grade student may choose to take part in our outstanding band program or well-known choir program instead.